Demolition and Recycling Demolition Process Melbourne

On Spot Demolition Melbourne is your easy and ready source of demolition equipment and debris removal in demolished areas.
Prior to the mechanical demolition, the following tasks need to be addressed:
Asbestos removal (if necessary).
Securing relevant permits.
Disconnecting utilities + identification of remaining utilities.
Development of site-specific safety and work plans.
Notification of adjoining properties.
Secure site fencing
Once the tasks above are satisfied, mechanical demolition may take place. For an average sized residential dwelling this may take from one to three days, depending on construction type. Once complete the site will be left free of all debris, in a state ready for future construction.
Our fully certified, licensed and dedicated team of professional work hard to ensure jobs are completed on time and within budgets. Our experienced demolition specialist team pride themselves on ensuring you receive both the right price and advice on any project, big or small. Some of the professional services we co-ordinate and or provide include, but are not limited to, the following:

Free on site advice
No obligation quote
Range of operated earthmoving equipment
Tipper and Trailer Hire or contract
Contaminated material management and disposal
Clean Fill disposal
Clean Fill supply
Site cleanup and remediation
Emergency or after hours service
Residential foundation excavations in new subdivisions
Inner-city infills and acreages
Initial site grading
Bulk and detailed excavations for commercial sites
Utility trenching
Backfilling
Compaction
Slab Preparation for commercial sites
Bulk excavation of house sites, Office apartment blocks
Bulk excavation of Civil projects
Demolition of Domestic, commercial & Industrial
Land Clearing
Site Levelling
Footings/Foundations
Driveway Preparation
Pool Excavation
Plant Transport
Rock breaking
Rock sawing
In-ground site management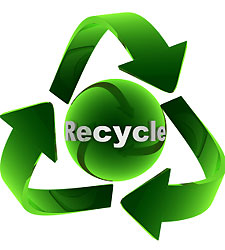 On Spot Demolition Melbourne make the process of removing your structure quick and easy with minimal impact to the environment and surroundings. With the use of our modern machinery, skilled labour and working in conjunction with local authorities, On Spot Demolition Melbourne ensures the process is carried out with a high regard for safety.
Complying with Workplace Health and Safety Victoria regulations and local council regulations is of up most concern. Dust and noise emissions are of constant concern during the demolition process with dust control measures and non-invasive processes used on most work sites. We hold necessary public liability insurance and required demolition licencing.
On Spot Demolition Melbourne has a strong focus on recycling as much product as possible including concrete, metal, timber and green waste which in turn saves you, us